Youth Ministry at Christ Lutheran Church
It's an exciting time to a junior high and high school student. There are so many things to process and make sense of in the world today. We value our young people and upcoming generations by giving them ministries that help them come to know Christ more fully so that they can see the world around them through the lens of the good news of Jesus Christ. 
Our youth ministry focuses on junior high and high school aged students and is open to any young person in those age groups. Our high school ministry is currently meeting on Tuesday nights and our junior high ministry is meeting on Wednesday nights. Look below to learn more about what our ministries offer. 
High School Ministry Coordinator | Dana Schmidt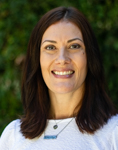 Meet Dana. You may have seen her on Sunday mornings leading our 10:00am worship service because along with coordinating the high school ministry she is our 10:00am music leader. Dana came to Christ Lutheran Church 3 years ago and join our staff in August of 2020. If you have any questions regarding our high school ministry you can contact Dana through the link below. 
Dana Schmidt | [email protected]